---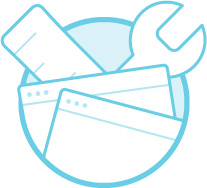 You caught us with our site down!
Please forgive us while we make this site fabulous.
We will be back really soon.
(And not soon enough for Ms. Misty who is pacing the floor and waiting……)
Undergoing Maintenance
Texas Etiquette is here to stay, and you can rest easy knowing that our team will be updating and improving our services for years to come.
Feature Updates
Maintenance is a sign of progress, even if sometimes it seems endless.. But it takes time to grow a beautiful garden, doesn't it?
Bug Fixes
Good gracious! If there were bugs here, I'd get them taken care of, wouldn't you?